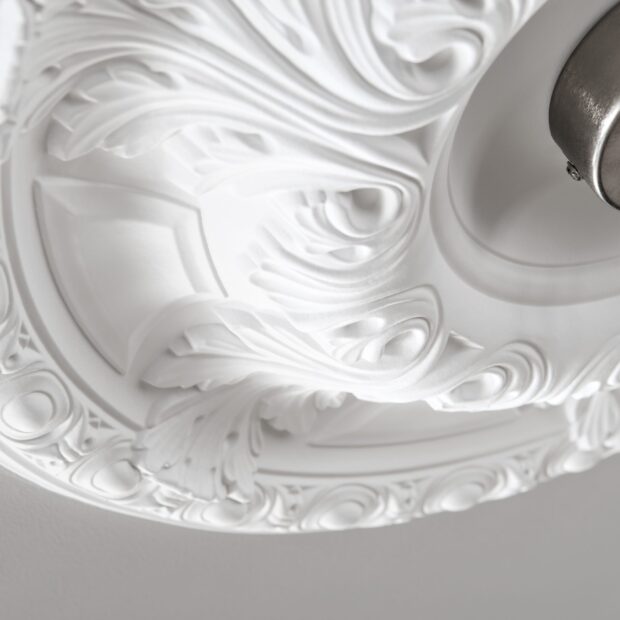 If you want to pick your order up from our workshop there will be no additional charge.
Lightweight Mouldings Delivery charges
All lightweight products have a delivery charge of:

Express £29.95
Standard £26.95
Highlands £41.95
N. Ireland £41.95
Isle of Man & Isle of Wight £60.00
Most lightweight products are stocked and delivered within 2 – 3 working days.
Plaster Mouldings Delivery charges
£34.99 to Lancashire
£48.99 to Merseyside, Manchester and Cheshire
£79.99 to Cumbria
£149.95 to Lower Scotland, Herefordshire, Worcestershire, Warwickshire, Northamptonshire, Buckinghamshire, Cambridgeshire, Gloucester, Oxfordshire, Bedfordshire & Highlands, Wale.
£189.95 to Berkshire, Cornwall, Devon, Dorset, East Sussex, Essex, Hampshire, Kent, London, Middlesex, Norfolk, Somerset, Suffolk, Surrey, West Sussex, Wiltshire.
£95.95 to anywhere in the UK excluding the above.
Call for price – Higher Scotland (inc. Aberdeenshire, Angus, Argyll & Bute, Clackmannanshire, Fife, Moray, Perth & Kinross, Stirling)
Most plaster products are manufactured to order and are usually delivered within 7 – 14 working days.
All prices include VAT at 20%